Whose grave is this?
Can anyone identify this grave in Forest Road cemetery? Despite its imposing size there is no name recorded anywhere. There were some letters on the inside that I photographed several years ago but I have been unable to confirm what they mean. Now they are gone due to vagrants lighting fires inside the tomb which have covered the inside in soot.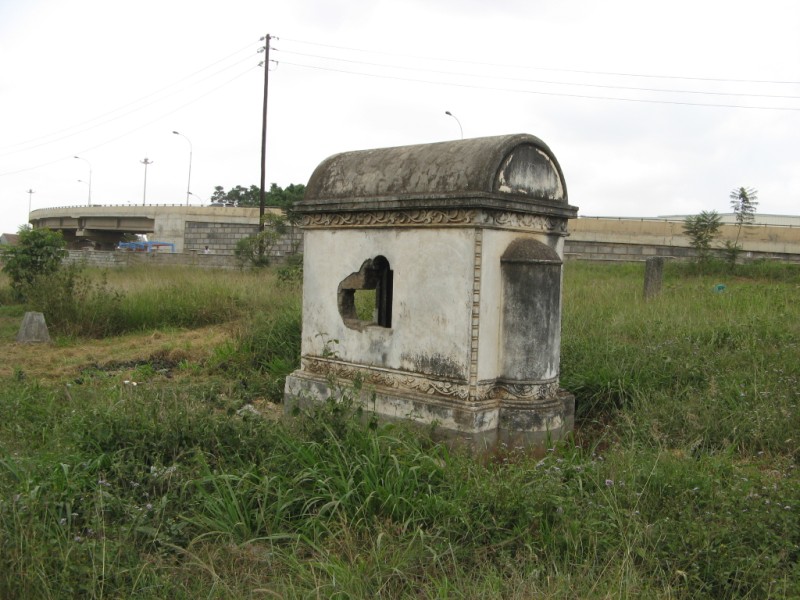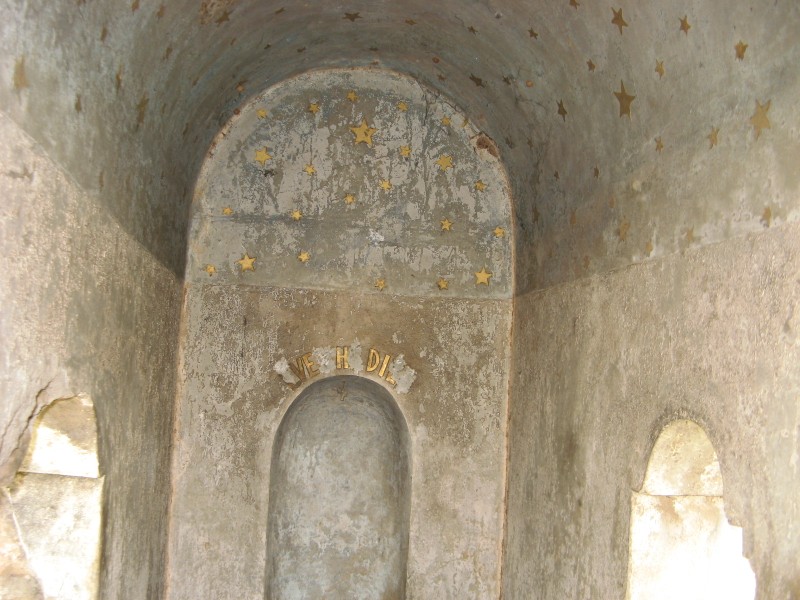 Where is this grave?
John Roycroft is searching for his Great Uncle's grave.
He has supplied the following information.
"His name was Stanley Kent and he was engaged to a lady called Gladys Hall from Thika (the Halls were settlers who had a horse stud).  Stanley was apparently in Sudan when he contracted pneumonia.  The story goes that he made it back to Meru where he died on 19 December 1925.  There is a memorial in Endon Staffordshire (UK) that says he died in Meru East Africa.  My Grandfather Roland Kent (who I never met) went out to Kenya in 1926 (stayed for 10 years building roads) and visited the grave.  He took the following picture.  My uncle says that Roland told him that Stanley was buried with the King's African Rifles in Meru although I have been unable to even find a cemetery at Meru". 
The Kenya Gazette confirms that Stanley Kent died in Meru on 10 Dec 1925
Initial enquiries have been unable to locate a cemetery in Meru. Can anyone confirm if there was such a cemetery or suggest a possible alternative burial place? The information I have on Nanyuki Cemetery does not indicate he is buried there.
December 2018
The mystery of where Stanley Kent was buried may finally be resolved! An article appeared in the Daily Nation some while ago which mentioned that Kaaga Primary School, a few kilometers from Makutano on the Meru Maua Road was originally a base for the K.A.R. during the period 1921 to 1939. Although it has yet to be confirmed it seems extremely likely that this is the place where Stanley was finally laid to rest. If anyone can confirm this....